How Do You Use Our Express Store?

Skip the frustration and stress of car buying in Syracuse by using our Express Store. It's the first real-time platform in the automotive industry that allows the entire deal to take place online. This tool builds personalized Chevrolet deals for each car buyer Fayetteville by asking you as serious of questions can be completed in just a few minutes.
Using Our Express Store
Choose Your Vehicle: To begin, go to the inventory page of the vehicle you're interested in, and click "Explore Payment Options" and a new tab will open.
Answer questions: These are basic questions about who you are, if any rebates apply to you, your credit score, and your driving habits. Your answers will help our Express Store tool formulate the best personalized deal for you.
Provide Trade-In Info: If you're trading in your current vehicle, you'll provide details about the trade-in car, such as make, model, and condition.
Down Payment Info: If you're planning to make a down payment, let our Express Store tool know how much you'd like to put down. You will not be making the actual down payment at this time. The tool is gathering information to create finance offers.
Choose Finance Terms: Choose your preferred terms and you'll be provided with lease and finance offers based on your credit score, mileage, and down payment.
Lease or Finance: You'll have the choice between leasing and financing, so you can choose the option that best suits your budget.
Finalizing the Deal
Credit Application: If you wish to, you can complete your credit application next. If you complete the application, you'll receive an email inviting you back to our Express Store to finalize your deal. If you opt out of the credit application, the next step will be to wait to hear back from the dealership regarding next steps.
Final Terms Sheet: You'll be given a final terms sheet that shows your monthly payments and approved interest rate. You'll also have the opportunity to select your warranty and add any accessories.
Final Payment Plan: Once any accessories or warranties are added, you'll be shown your final payment plan, and you can schedule the pickup of your new vehicle.
Picking Up Your Vehicle
With our Express Store, you can complete the bulk of your car-buying experience in Utica without having to visit the Sun Chevrolet. Once you've been given your final payment plan overview, all you need to do is schedule the pickup of your vehicle. That is when you will make the actual down payment and sign your financing agreement. After that, you can ask any additional questions or simply drive away in your brand-new Chevrolet.
Our Inventory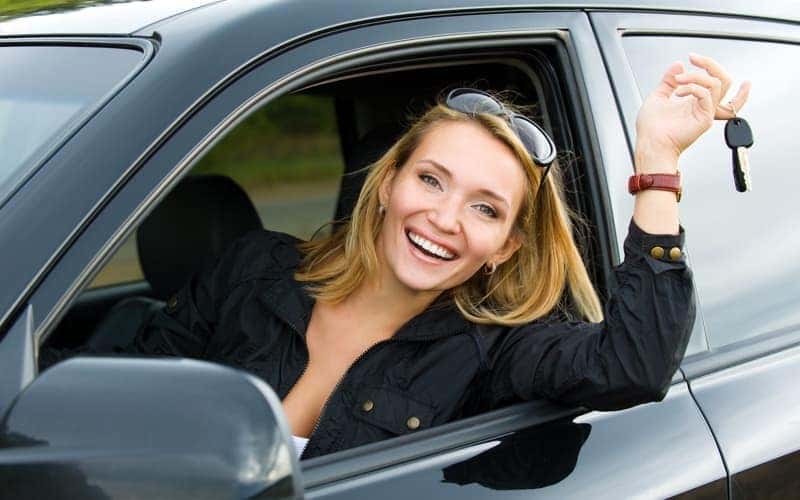 ---
More from Sun Chevrolet
Contact Us Whether are visiting from Utica, planning a weekend from out of state, or a local looking for new Chittenango activities, the All Things Oz Museum in Chittenango, NY should be at the top or your list. Yes, Chittenango has its very own Wizard of Oz museum! Learn more about this wonderful attraction below…

Contact Us If you frequently fill up your Chevrolet in Syracuse — or anywhere, really — you probably know that gas is expensive. But you don't have to feel like you're emptying your wallet every time you fill up your car. Reduce the cost of daily driving and become more eco-friendly with these five easy…

Schedule Service If your air conditioning is blowing hot air instead of the chilly breeze you deserve, find out what you or your service center can do about it in Syracuse or Fayetteville. Diagnosis & Action Locate the A/C condenser in front of your radiator and clean away any dirt, leaves, and dust that may have…